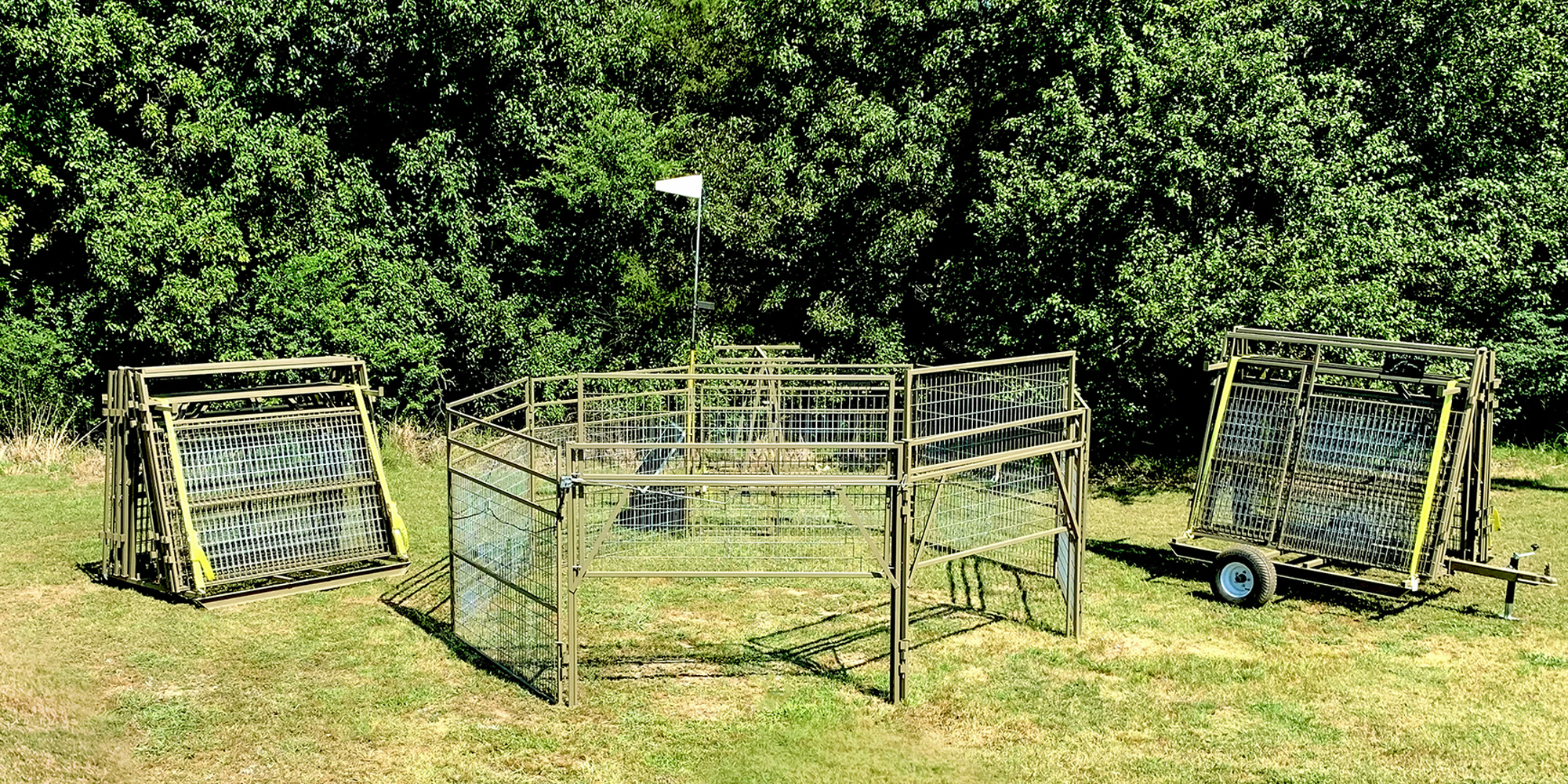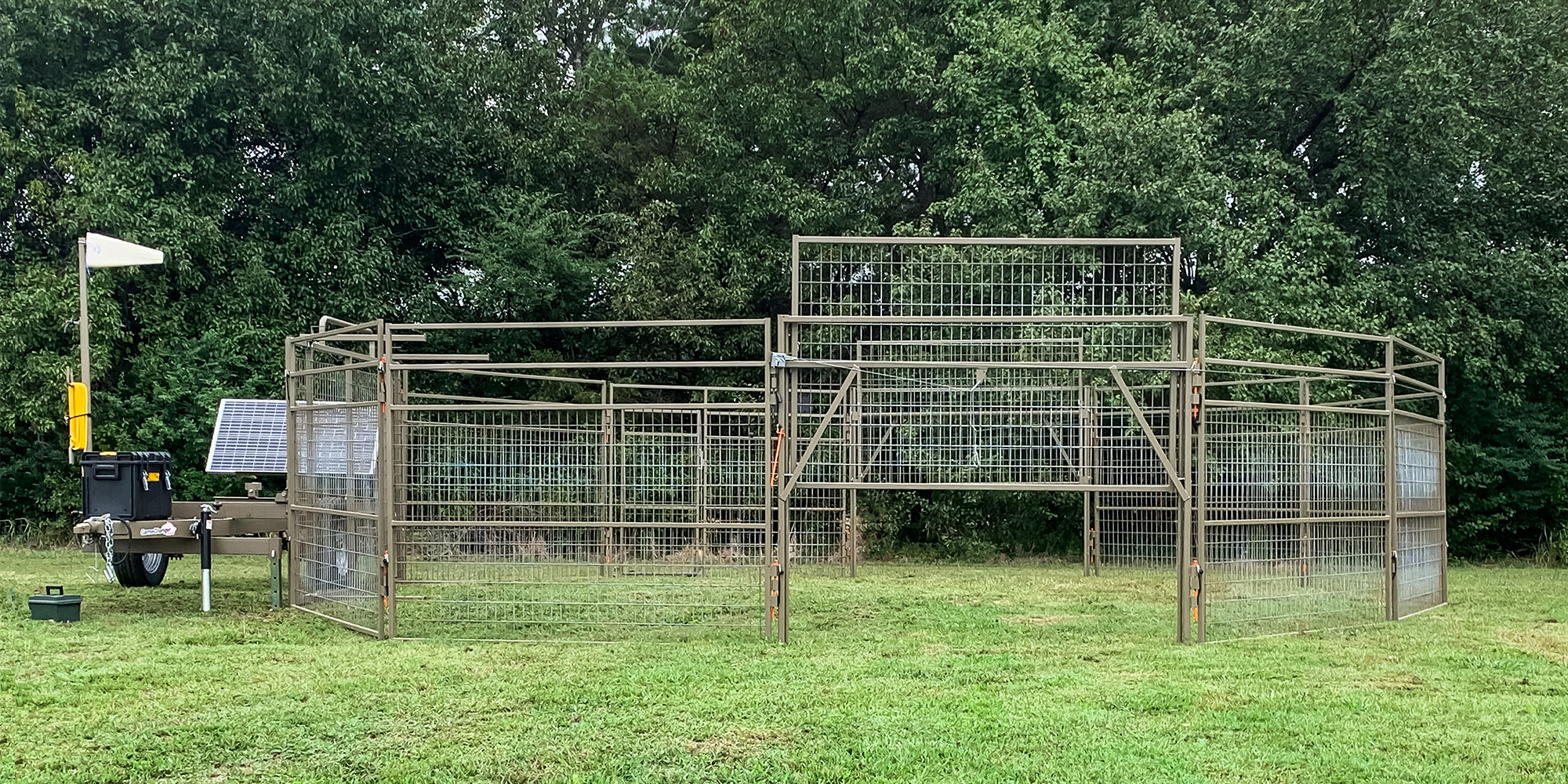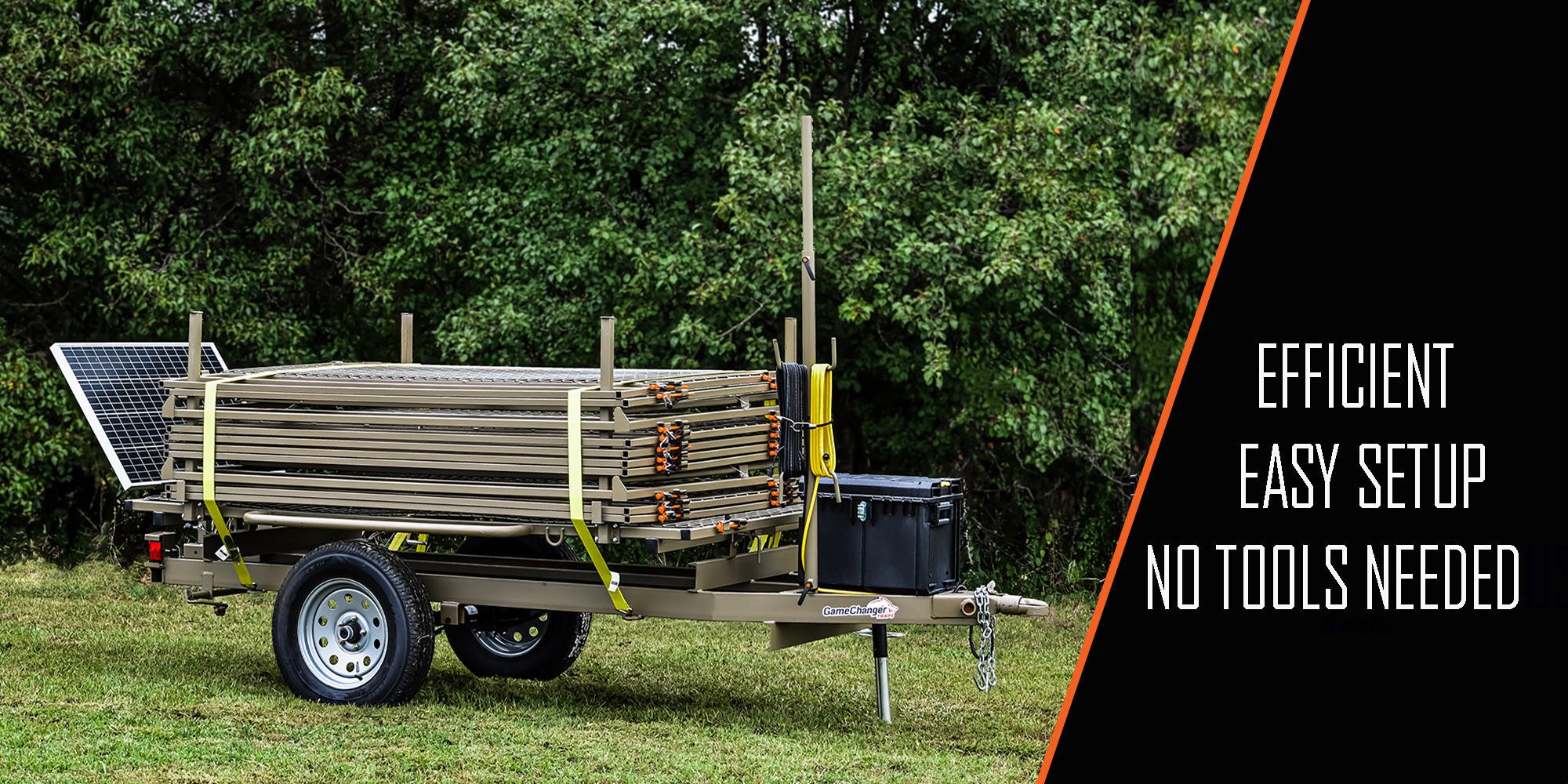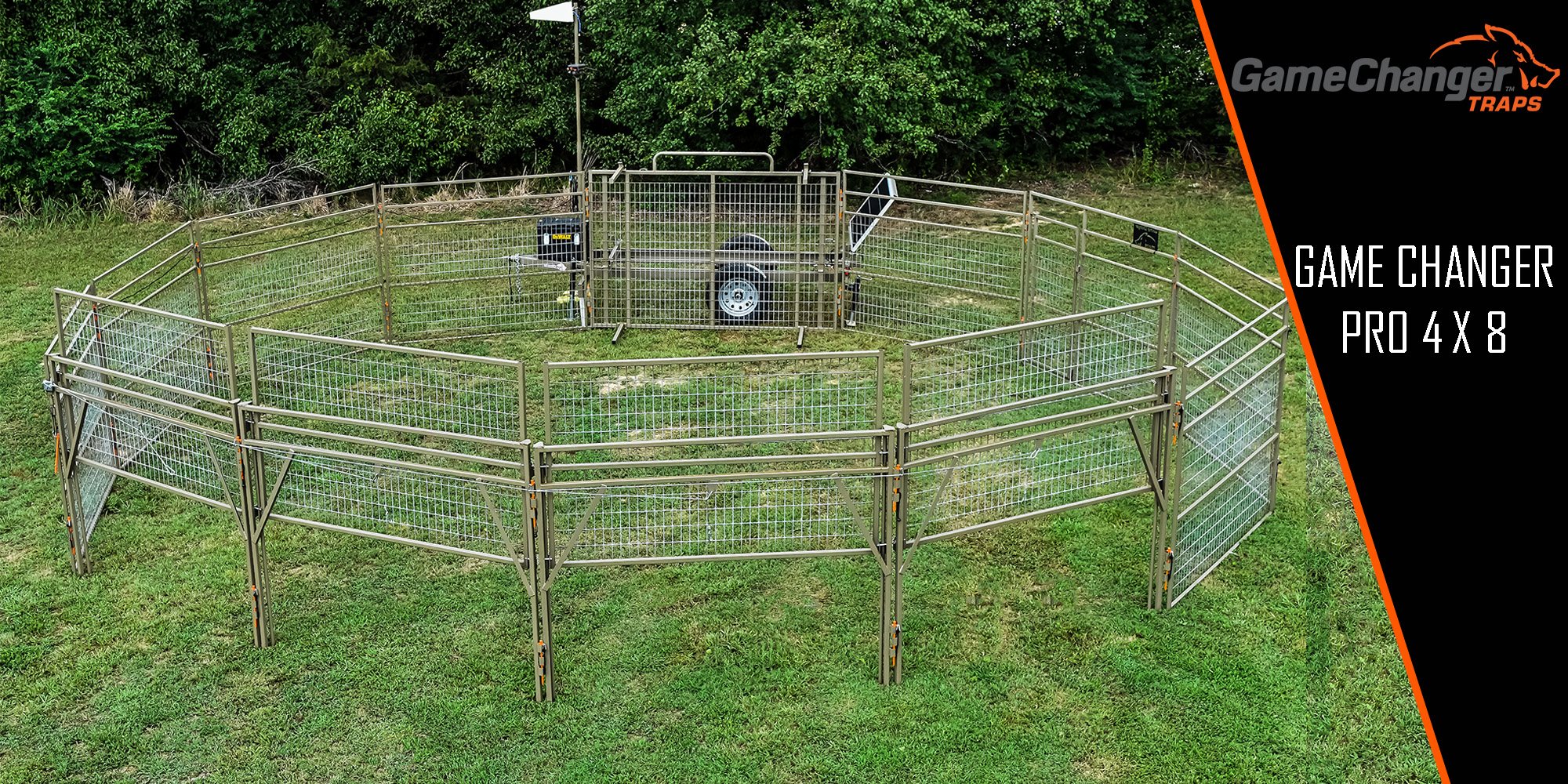 Game Changer Jr
Built for Versatility
Relocate Frequently & Quickly
Integrated Trailer
For Serious Trappers
Game Changer Pro
Our Pro Staff is here to make sure you become a successful trapper! Before trap delivery, we will educate you on our proven S.P.E.A.R. Process. After delivery of the trap, we will walk you through the trap and camera set-up. Finally, we will keep communication open to make sure everything runs smoothly, and you are completely satisfied.
S. P. E. A. R.
Trapping Done Right
Learn how our proven method called the S.P.E.A.R. process can improve your wild hog trapping success rate.
Welcome To
GAME CHANGER TRAPS
Game Changer is committed to bringing our customers the latest in technology, innovation, and affordability in hog traps on the market today. The Game Changer Trap Series are the most diverse, quick assembling, and easiest traps you will set up. All trap designs focus on functionality and diversity to give the trapper an edge over trapping Wild Hogs. With all Game Changer Traps, one to two people can deploy the trap in under 15 minutes, change the configuration of gates and panels, and package up to move to the next bait site without ever driving a T-post.

When trapping evasive wild hogs, you need state-of-the-art equipment. Vision Cam is just that piece of equipment. The Vision Cam allows for real-time video and gate drop from anywhere there is cell service in the world, and is included in the price of any Game Changer Trap.